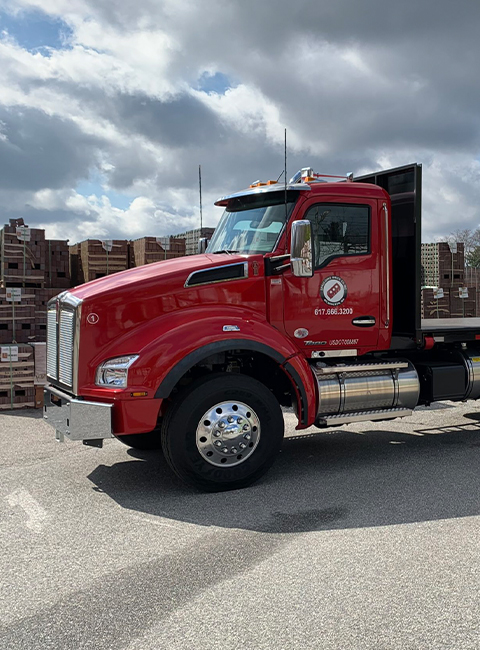 Who We Are
Spaulding Brick Company, Inc. has been the brick and masonry supplier of choice for the architectural, commercial and residential industry in New England since 1933. Specializing in architectural and commercial projects both public and private, we have supplied colleges, universities, hospitals, municipal projects, entertainment venues and corporate office buildings throughout New England. Our experienced staff is ready to assist you with any size project from our offices in Wilmington, MA, Cranston, RI, and Goffstown, NH.
In addition, we inventory a wide selection of products from over 50 manufacturing facilities with endless color and texture combinations from our stocking yards in Wilmington, MA and Cranston, RI locations. We are confident we can help you find the right brick or masonry product for your project. Please contact us and let us help you with technical support, literature, samples and pricing for your next project.
This place is amazing you don't have to worry or look to another place to get what you need for your masonry work, it has a great variety of masonry tools you need, 100% guaranteed.
Phenomenal! Send photo of any brick and they will match it up. Over 75 years in business – nobody in greater Boston knows bricks like they do.
The staff is very friendly. The tall young man with dark hair was very helpful. Always a pleasant experience here.
In The Media
Masonry expert Mark McCullough explains how bricks are made and what makes them unique.
Where to find it?
Mark explains that he loves a variety of bricks for different functions and purposes, and they're sourced naturally from all other parts of the country and the world. When looking for bricks, a brickyard or a stone masonry yard is the best place to look.
The Spaulding Brick Company provided expert assistance with this segment.
Called "Boston Bricks with a Dutch Touch," this documentary features interviews with everyone involved in the project — from construction workers to architects — and focuses on the difficulty of using brick in this elaborate manner.
The project incorporates three existing buildings, the first being the historic Ferdinand Building which dates back to 1895. The historic façade of this large 5 story limestone and terra cotta store will be restored and kept as a landmark, returning life to a building intimately linked to the Dudley community.
The new Invisi-Lug™ Extruded Clay Paver from Endicott delivers what you've been asking for: a square-edge design with hidden lugs for easy installation, a crisp clean look and no chippage. The patent-pending design can provide 25% in project savings!